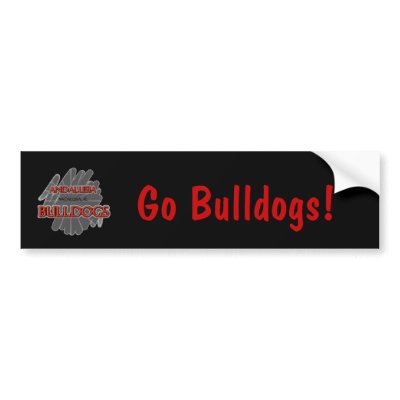 Welcome to Andalusia Middle School, home of the Mighty Bulldogs! As a school of distinction, we continually strive to promote academic growth while providing rigorous standards for all students. Our safe, nurturing environment affords opportunity for our school to develop positive relationships among our staff, students, parents, and community. Located about 90 miles south of Montgomery and west of Dothan, in a rural setting, our school is one of a few remaining "community schools". Support to our school from parents, businesses, and community leaders enhance our ability to change lives and sustain academic success. Collaboration between the elementary, middle, and high school in our school district enables our school to work together to promote greater academic growth, increase participation in extracurricular activities, and to foster a better understanding of civic responsibilities.
The staff of Andalusia Middle School is truly committed to the students and each other as well as moving our school from "Great to Excellent". We invite you to visit our website through Andalusia City Schools http://www.andalusiacityschools.net or contact our school at 334-222-6542 for additional information.
THE BULLDOG CREED
Andalusia Middle School - Bulldogs are RESPONSIBLE, RESPECTFUL, and RESOURCEFUL
Parents: Do you want to check on your child's AR record? Click here.
2012 - 2013 Important AMS Dates
April 15 - Faculty Meeting
April 16 - Deadline for 8th Grade to Turn in Class Registration
April 16 - 5th Grade Visits
April 17 - Progress Reports Go Home
April 22-24 - SACS Team Visits
May 1 - Progress Reports
May 6 - ARMT Pep Rally
May 7-14 - Spring Testing
May 9 - AMS Spring Band Concert @ 5:30
May 10 - AR Points Due
May 15 - AMS Progress Reports
7th Grade to Shakespeare Festival
May 17 - 7th Grade Great Break
May 20 - AMS AR Trip
May 21 - AMS 5th Grade Band Instrument Purchase Meeting 4-6:00
May 22 - 6-7 Grades Awards Program @ 11:00
May 23 - 8th Grade Promotion Ceremony Program 10:00
Reporting Periods
August 20-October 22
October 23-January 9
January 10-March 14
March 15-May 23
Click Here to Promote
PEACE at AMS by
Reporting a Bully
CENTER>

Dress Code Policy - Please pay close attention to shorts and dress lengths. Moms and Dads, if your daughter wears tights or leggings, the dress must come to her knees. Also, no holes whatsoever above the knees on jeans. It does not matter if tights are worn under the jeans. No holes above the knees , please. Thank you for helping us have a positive learning environment.